Whirling Blades
A downloadable game for Windows and Linux
Whirling Blades is a fast paced isometric combat game that uses 2 buttons… Left and right click.
Important things to know:
items are used automatically, just keep an eye on how many blueberries and apples you've got left. :P
there are four weapons, try to get them all!
red bar is health, green bar is energy
every enemy has multiple unique traits, these are important to figure out!
there are little quirks to the game that'll also help you if you figure them out
Some Useful Buttons:
P: Pause
F11: Change Window Size
Escape: Close Game
Whirling Blades was made in 48 hours for the 3rd Alakajam with the theme "Always Growing".
Enjoy!

Download
Comments
Log in with itch.io to leave a comment.
YOUR TOO SLOW.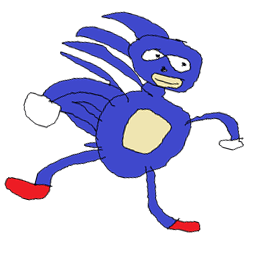 Was this made in a game engine or just code?
Just code. I used Python and Pygame. I also wrote the isometric code from the ground up during the jam.
I have downloaded both thing above and i cant seem to find a way to start the game. can anyone help me?
I really enjoyed this little game. it has great replayability and I loved how good it was considering it was made in 48 hours. I'd like to see this made into a full game.
I'm actually thinking about taking the core mechanics and adding something cool to it (a secret) but taking away the isometric part. I'm @DaFluffyPotato on twitter and you can follow me if you're interested in a possible sequel.
It's amazing and interesting.
This game is awesome for a jam game.
Love the style!